CDFI/CRA
Dedicated to delivering responsible, affordable lending to help low-income, low-wealth, and other disadvantaged people and communities.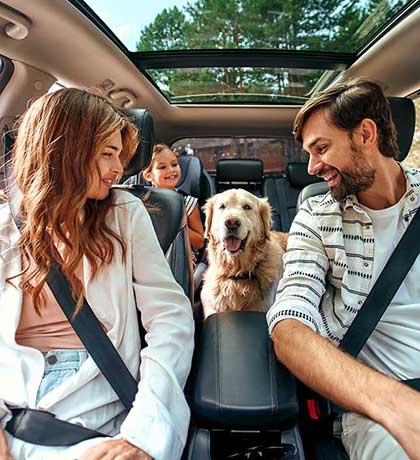 CDFI: In September 2010, as a result of our commitment to our community, the Bank received national recognition and certification as a Community Development Financial Institution (CDFI) by the United States Treasury Department's (UST) CDFI Fund. CDFIs share a common goal of providing much needed credit and financial services to people and low-income communities that typically are not served by traditional financial institutions. This certification affords us access to programs that include federal and private sector capital in the form of grants, equity investments and loans.
As South Carolina's largest certified bank CDFI, we are determined to contribute to our local community. We are 100% dedicated to delivering responsible, affordable lending to help low-income, low-wealth, and other disadvantaged people and communities join the economic mainstream. By financing community businesses- including small businesses, microenterprises, nonprofit organizations, commercial real estate, and affordable housing- we create job growth and retention in hard-to serve markets.
Our CDFI status allows us to offer tailored resources and innovative programs that invest federal dollars along with our own capital to support economically disadvantaged communities. We pride ourselves on providing social returns for our markets through products that feature flexible underwriting criteria, low interest rates and flexible terms. They are designed to meet the needs of the borrowers while balancing safety/soundness and other bank regulatory requirements. We make exceptions to policy when borrower circumstances dictate innovate approaches to meeting their needs.
CRA: Security Federal Bank is rated by the FDIC as an outstanding Community Reinvestment Act (CRA) Bank. To obtain an outstanding CRA rating, the bank must prove to the Federal financial supervisory agency that it is meeting the credit needs of its entire community. Less than 10% of banks in the country earn this distinction and we are proud to be one of them.
Community Development Impact Data
CRA Exam Rating: Outstanding

November 18, 2013
April 18, 2016
February 11, 2019
March 30, 2022

Financial Counseling (FC): FREE services provided since 1994 to over 20,000 customers.
Closed over 117 million dollars in loans by our FC Team.
2017- 2022: on-boarded an average of 1,450 new FC clients per year to our program.
Over 700 Emergency Savings Plans/Credit Builder Programs successfully implemented over the past four years.
Provided 143 families with weatherization loans through our Weatherization/Energy Efficient Home Improvement Loan Program (WEEHILP) in partnership with Aiken Electric Co-Op and CSRA Economic Opportunity Authority's (EOA) Weatherization Program.
Mortgage Servicing provided FREE of charge to 2 local affiliates of Habitat for Humanity.
Provided 2,641 Paycheck Protection Program (PPP) Loans to small business owners totaling $124,420,516.
Originated 59 EQUIP Mortgage loans for a total of 6.6m since September, 2022, with an average loan amount of $144,000.
Sign up to receive the
Security Federal Bank newsletters
* indicates required fields
Thank you for signing up!
Someone from our office will reach out to you soon, if necessary.