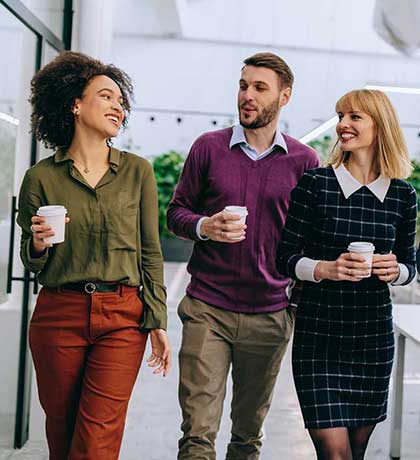 Workplace Equity and Inclusion
Providing an environment where equity and inclusion encourage diversity of thought.
At Security Federal Bank, our focus is Helping People...Changing Lives. We are dedicated to improving the financial wellness of our communities. We are committed to helping people and changing lives through diversity, equity, and inclusion.
Our Equity, Inclusion Belonging Mission
Our mission is to embed diversity, equity and inclusion into all aspects of our business culture. This work is not only important to how we do business but it's a vital part of who we are. We will strive to encourage diverse leadership at all levels. From our local communities and partnerships to the experiences of our clients and employees, we are committed to making sure that each person feels value and respected.
Security Federal Bank is committed to:
Developing a successful and inclusive culture
Establishing initiatives in diversity and inclusion that are sustainable
Retaining and recruiting diverse talent
Maintaining a diverse supplier and customer base
For additional information, contact Michael Strange, EVP/Community Development and Public Affairs at 803-739-3970.
Sign up to receive the
Security Federal Bank newsletters
* indicates required fields
Thank you for signing up!
Someone from our office will reach out to you soon, if necessary.