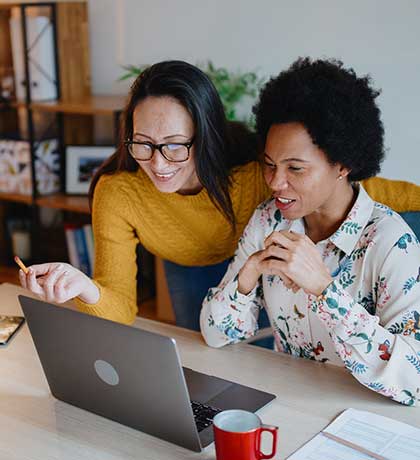 Empowering Individuals Through Financial Counseling
Security Federal Bank recognizes the importance of a good credit history — that is why we offer Financial Counseling. This no-cost, confidential, one-on-one program helps individuals reduce their debt, establish or improve their credit and ultimately qualify for a loan. It is designed to teach certain basic financial skills such as how to establish a personal budget and good savings habits, as well as how to open a bank account and balance a checkbook.  
This free program is designed to help: 
Improve credit rating
Qualify for loans
Overcome credit obstacles
Reduce debt
Establish good savings habits
Identify and prioritize short and long-term goals
Develop a strategy to attain financial goals
Establish a relationship with a banker/lender
Understand various types of credit and lender's expectations
Participate in wealth-building and improve quality of life
Become good stewards of their resources
For more information about the Financial Counseling program or to schedule a meeting with one of our Financial Counselors, call 803.641.3000.
"We are simply committed to a philosophy of 'doing
what's in our customer's best interest.'"
TIM SIMMONS, CHAIRMAN OF SECURITY FEDERAL
CORPORATION & FOUNDER OF FINANCIAL COUNSELING
"While other financial institutions talk about
developing second chances and alternative banking
to help the low income community develop assets,
Security Federal has taken action."
SUE BERKOWITZ, SC APPLESEED
LEGAL JUSTICE CENTER
"The workshops provided have equipped our students
with invaluable financial knowledge...and given
realistic hope to individuals who have previously been
told that there are no options for them."
STACIE L. WILLIAMS, PH.D., USC AIKEN
Security Federal Bank is nationally recognized as a Community Development Financial Institution (CDFI) because of its community commitment and programs, like Financial Counseling, that assist with community development. In addition, the bank has received multiple outstanding Community Reinvestment Act ratings. The rating is based on our commitment to meeting the credit needs of the communities in which we operate, including low and moderate income neighborhoods. Less than 10% of banks in the country earn this distinction.
Sign up to receive the
Security Federal Bank newsletters
* indicates required fields
Thank you for signing up!
Someone from our office will reach out to you soon, if necessary.